Unfortunately, most seniors will experience a fall or a medical event that will send them to the hospital at some point. 24-hour home care can help minimize the risk of seniors falling at home. And 24-hour home care also makes it possible for seniors to get medical help whenever they need it no matter what time of the day it is. But even with 24-hour home care, most seniors will end up having a hospital stay at some point.
There's no way to make a hospital stay pleasant. No one prefers being in the hospital to being at home. But there are some things that families can do to make their senior parent's stay in the hospital more comfortable like:
Stay Informed
Keep yourself informed about your parent's medical condition, treatment plan, and expected length of stay. Understanding their situation allows you to advocate effectively and provide reassurance.
Visit Daily
Spend time with your parent during their hospital stay. Your presence can provide emotional support and comfort. If you're unable to be there all the time, consider enlisting the help of other family members or close friends.
Keep Everyone on the Same Page
Encourage open and clear communication between your parent, healthcare providers, and yourself. Ensure that everyone understands your parent's needs and preferences, including dietary restrictions and medication schedules.
Make Sure They Have Comfortable Clothes
Bring comfortable, loose-fitting clothing from home if possible. Hospital gowns can be uncomfortable, and having familiar clothing can improve your parent's comfort.
Bring Them Things They Love
Bring personal items from home, such as photos, a favorite blanket, or a comforting pillow. These items can create a sense of familiarity and comfort in the hospital room. Warm cozy blankets, their favorite slippers, a photo of their pet, and other items can make seniors a lot more comfortable during a hospital stay.
Make the Room Cozy
Adjust the room environment to your parent's preferences. This may include controlling the lighting, temperature, and noise level. Many hospitals are willing to accommodate such requests. Bring in photos, flowers, plants, and other items to make the room bright and comfortable.
Advocate for Pain Management
Ensure that your parent's pain is properly managed. Communicate any discomfort or pain your parent is experiencing to the healthcare team so that appropriate measures can be taken.
Assist with Mobility
Encourage your parent to move around as much as their condition allows. Short walks in the hospital corridor or exercises while seated can help prevent stiffness and improve comfort.
Nutrition and Hydration
Monitor your parent's food and fluid intake. Hospital food may not always be appealing, so bringing in favorite snacks or beverages can help improve their appetite and comfort.
Engage in Activities
Bring books, puzzles, or other forms of entertainment to keep your parent engaged during downtime. Engaging in activities can alleviate boredom and anxiety.
Maintain Personal Hygiene
Assist your parent with personal hygiene, such as brushing teeth, washing hands, and bathing, if necessary. Maintaining personal hygiene can improve comfort and dignity.
Support Emotional Well-being
Be attentive to your parent's emotional state. Hospitalization can be stressful, so offer a listening ear and emotional support. If needed, request a visit from a hospital chaplain or counselor.
Plan Ahead for Discharge
Begin discharge planning early to ensure a smooth transition back home or to a rehabilitation facility. Make arrangements for any necessary equipment or home healthcare services.
If you or an aging loved one are considering 24-hour home care in Carrollton, GA, please contact the caring staff at Arose Home Care Services LLC today. Call (404) 720-5385
At Arose Home Care Services, LLC, we provide exceptional medical and non-medical home care for seniors and families in Carrollton, Marietta, Douglasville, Acworth, Fayetteville, Powder Springs, Hiram, Lithia Springs, Stone Mountain, Kennesaw, Atlanta, and the surrounding areas in Georgia.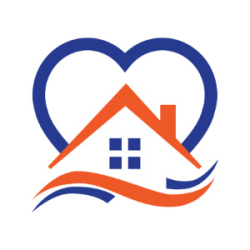 Latest posts by Arose Home Care Services
(see all)