Research shows that more than 70% of seniors plan on aging in place at their homes. For most seniors living at home has a lot of benefits like better health and a lot more happiness. But when seniors are planning on aging in place they also need to take steps to make sure that their homes are safe and accessible.
Seniors need to plan ahead to make sure that their homes can accommodate any potential changes in their health. Seniors may need to use a walker or wheelchair at some point in the future. Or they may have trouble with their vision or hearing. Making sure that their home is safe for them should be a priority for any senior that is planning on aging in place. Here are 10 security upgrades that seniors should make now to allow them to age in place safely:
Home Care
Home care provides valuable socialization and help for seniors. With daily visits from a home care provider, seniors will get the benefits of having someone to help them with housework, errands, and other chores. And seniors will have the benefit of not being alone in their home. Having someone in the home with them can lower the risk that seniors will be the targets of crime.
Home Security System
Installing a comprehensive home security system that includes alarms, motion detectors, door and window sensors, and security cameras will help seniors and their families feel safer. This system can provide immediate alerts in case of unauthorized access and summon help if seniors need help for any reason, including falls.
Smart Locks
Upgrade traditional locks to smart locks with features like keyless entry and remote access control. Seniors can easily lock and unlock doors using a smartphone or a code, reducing the risk of lost or stolen keys. Smart locks also make it easy for neighbors, family members, or home care providers to get into the house. If a senior falls or has a medical emergency people will be able to enter to help them easily.
Medical Alert System
Invest in a medical alert system that allows seniors to call for help in emergencies, even if they are unable to reach a phone. These systems come with wearable devices or pendants that can be pressed to summon assistance.
Video Doorbell
Install a video doorbell at the front door to verify visitors before granting access. This feature allows seniors to see and communicate with visitors without opening the door, enhancing security and preventing potential scams or intrusions.
Additional Outdoor and Entry Lighting
Ensure that entryways, pathways, and driveways are well-lit with motion-activated lights. Adequate lighting deters burglars and reduces the risk of tripping or falling when navigating outdoor areas.
Window Locks and Shatterproof Glass
Reinforce window security with locks and shatterproof glass. Window locks prevent unauthorized entry, while shatterproof glass can withstand attempted break-ins and protect against accidents.
Install Senior Friendly Smoke and Carbon Monoxide Detectors
Ensure that smoke detectors and carbon monoxide detectors are functioning correctly and have fresh batteries. These detectors are critical for early detection of fires and gas leaks. Look for senior friendly models that emit flashes of light as well as a siren so that seniors who are hard of hearing will be alerted by the flashing light.
Join Neighborhood Watch
If your neighborhood has a neighborhood watch, volunteer to help out and keep an eye on the neighborhood.
Garage Alarm
Seniors who have a car should get a garage alarm and keep their car safely in the garage.
If you or an aging loved one are considering Home Care in Douglasville, GA, please contact the caring staff at Arose Home Care Services LLC today. Call (404) 720-5385
At Arose Home Care Services, LLC, we provide exceptional medical and non-medical home care for seniors and families in Carrollton, Marietta, Douglasville, Acworth, Fayetteville, Powder Springs, Hiram, Lithia Springs, Stone Mountain, Kennesaw, Atlanta, and the surrounding areas in Georgia.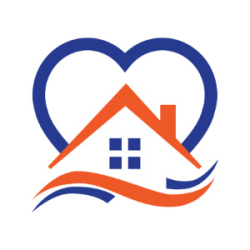 Latest posts by Arose Home Care Services
(see all)