November is National Caregiver Month, a time to celebrate and appreciate all that family caregivers do to keep their family members healthy, safe, and loved. As a caregiver, you often must take on the role of caring for someone who once cared for you. That can be both highly rewarding and exhausting. Caregivers need to know it's okay to say, "I'm tired," or "I'm having a bad day," and it doesn't diminish the care they provide their loved ones.
This November, take the time to appreciate yourself and plan some self-care activities that will help you recharge and replenish your energy and spirit. Here are five ways you can celebrate you!
Hire a Home Care Provider
If you're feeling overwhelmed daily or just need an occasional respite from caring for your loved one, a senior home care provider can be a wonderful resource to lean on. You can work with your senior home care provider to help in the areas that will best benefit you and your loved one. From social activities to home upkeep to household chores, a senior home care provider will fill in the gaps you need to take a break from.
Add in "Me-time" Every Day
It may seem overwhelming to think about having me-time every day, but just 10-15 minutes each day can help you balance the stresses of the rest of the day. It might be a 15-minute walk around the neighborhood, or a coffee break on the porch all by yourself before anyone else wakes up. Find those moments and then make them a part of your daily routine.
Just say NO
As a caregiver, your plate is full enough. This November, practice the art of saying NO. If there are things you don't want to volunteer for (like cleaning up a local park with the school or serving in the church's kitchen), give yourself permission to say no so you can use your energy where it's most needed. Saying no to the things you don't want to do, gives you more room to say yes to the things you do.
Give Yourself the Present of Being Present
Mindfulness is a wonderful tool to keep you present in what is currently happening around you. It changes a mundane walk down the block into an exploratory adventure as you notice birds singing, flowers in the sidewalk cracks, and the warmth of your loved one's hand on your arm. It can take some practice to learn to be mindful, but each day is a new day to try it again.
Treat Yourself
What does treating yourself look like this month? Is it trying that new style of coffee at your local coffee shop? Is it buying a little something from a local business? Or maybe it's getting your nails done or having a massage? Whatever a treat looks like to you (and no one else), add it to your calendar so you make sure to not skip it this month.
November is a great time to appreciate all of the caregivers so if you have any family members that help you care for your loved one, make sure to show them a bit of appreciation as well. A note of thanks can go a long way!
If you or an aging loved one are considering home care in Acworth, GA, please contact the caring staff at Arose Home Care Services LLC today. Call (404) 720-5385
At Arose Home Care Services, LLC, we provide exceptional medical and non-medical home care for seniors and families in Carrollton, Marietta, Douglasville, Acworth, Fayetteville, Powder Springs, Hiram, Lithia Springs, Stone Mountain, Kennesaw, Atlanta, and the surrounding areas in Georgia.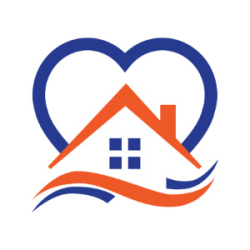 Latest posts by Arose Home Care Services
(see all)