People love soup for several reasons. Firstly, it's a comfort food that often reminds seniors of home and warmth, providing a soothing and nostalgic experience. Secondly, soup is versatile, allowing variations to suit personal tastes and dietary preferences. This dish is a nourishing and satisfying meal option, often packed with a variety of ingredients, flavors, and nutrients, making it a hearty and fulfilling choice for many. The best thing about preparing soup is it's something that home care can help with. They may cut up everything in advance and then freeze it. This means that all a senior has to do is open up the freezer bag, put it into their crockpot, and turn it on. If you or home care have been looking for soup ideas, here are a few that are packed with nutrition and warmth. Sometimes, your seniors will want to try new things, but also ask them what their favorite recipes are. Cooking together can be a great way to bond during the fall season.
Here are some soups to try this year:
Roasted Butternut Squash Soup
One of the best soups that scream fall season is butternut squash soup. This squash is naturally sweet and makes a delicious soup when paired with thyme, rosemary, and other herbs. You or home care can help your loved one make a side of grilled cheese so they can dip it in this soup. Butternut squash soup is filling and nutritious.
Tortellini Sausage Soup
Suppose your senior is looking for something chewy, filling, and scrumptious. This tortellini sausage soup is the recipe for you. The best part of this recipe is that it can easily be frozen and prepared in advance with the help of home care. You need tortellini with sausage and then a base. You can add in whatever vegetables you want. Add kale and spinach to add in some extra green, and you can make this a broth-based soup, or you can make it creamy!
Beef or Chicken Taco Soup
Taco soup is one of the most filling soup recipes you'll find online. Your loved one can add beef or chicken, corn, fresh herbs, and more. It's easy to whip together and you can use all of the spices you would in an average taco. The nice thing about taco soup is it gives you the satisfaction of a taco but can be easier for your loved one to eat and it's super warm so it will help keep the chill off during the fall time.
Homemade Chicken Noodle Soup
One of the classic soup dishes is chicken noodle soup. You can get this in the store pre-made, but it may lose its nutritional value when it's canned. It can be easy to prepare in advance, and you can add in as many vegetables and proteins as you want. Use carrots, chicken, and a little potato to get the most filling soup. This is a classic that many seniors may have had growing up.
Pot Roast Beef
If your senior has leftover roast beef, it's time to put it in the crockpot with a water base and vegetables. This is an easy dish that can be warmed up in about 30-45 minutes, depending on the heat setting. Pot roast beef soup is one of the best ways to add protein and vegetables into a senior's diet, and it screams fall time!
If you or an aging loved one are considering Home Care in Fayetteville, GA, please contact the caring staff at Arose Home Care Services LLC today. Call (404) 720-5385
At Arose Home Care Services, LLC, we provide exceptional medical and non-medical home care for seniors and families in Carrollton, Marietta, Douglasville, Acworth, Fayetteville, Powder Springs, Hiram, Lithia Springs, Stone Mountain, Kennesaw, Atlanta, and the surrounding areas in Georgia.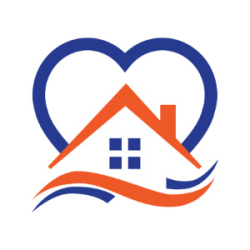 Latest posts by Arose Home Care Services
(see all)