As a family caregiver, you often feel pulled in multiple directions. Your mom's care needs keep increasing, so you devote more hours to helping her each day, but that means leaving work early and promising to complete the rest of your work once you're at home.
When you're catching up on work later, you have to ignore your partner and children. They miss you. You miss having time for them. You feel trapped, but your mom needs you and that's hard to ignore. You're stressed and don't know what to do. Stop, breathe, and look over these five ways to relax and de-stress.
Take a Walk
A daily walk is a good way to ease stress. It's especially helpful if you walk out in nature. The sun, fresh air, and sounds of birds, water, and leaves in the wind can all help soothe you. If the weather is ideal, double the length of your walk. If that means arranging personal care services to leave your mom for longer, do it.
Sign Up for Yoga or Tai Chi Classes
Either find instructional videos online or sign up for a Yoga or Tai Chi class at a local gym, studio, or community center. The exercise is great, but you also master breathing. The deep cleansing breaths you'll learn in Tai Chi and Yoga help you ease stress and tension.
Put on Music
While you're cleaning your mom's home, play music. Put on your favorite playlist or album and sing your heart out. Dance to the beat while you vacuum, mop, dust, or sanitize surfaces. The workout is good for you, and the exercise also reduces stress.
Talk to Your Siblings
If you have siblings, your mom's care shouldn't fall solely on your shoulders. They need to chip in. Your mom may not like having your brother around, but even with the friction, there are things he could be doing to help like ordering prescription refills and groceries online and arranging their delivery to her home.
Your sister could stop by with dinners your mom can reheat each day. She could also offer to be with your mom every other weekend to ensure you both have weekends free from time to time.
Stop Trying to Do It All
As tempting as it is to do everything you need, it's not realistic. You need to know your limits and realize the importance of self-care. Before you burn out, ask for help from professional caregivers.
Personal care services are another helpful way to be able to destress. Instead of trying to do it all, arrange personal care services for your mom. She'll have help with her daily care routines, and you have time to focus on self-care.
If you or an aging loved one are considering Personal Care Services in Carrollton, GA, please contact the caring staff at Arose Home Care Services LLC today. Call (404) 720-5385
At Arose Home Care Services, LLC, we provide exceptional medical and non-medical home care for seniors and families in Carrollton, Marietta, Douglasville, Acworth, Fayetteville, Powder Springs, Hiram, Lithia Springs, Stone Mountain, Kennesaw, Atlanta, and the surrounding areas in Georgia.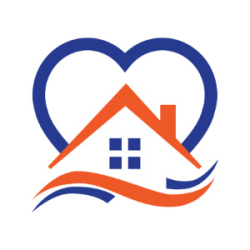 Latest posts by Arose Home Care Services
(see all)