When your senior parent has Alzheimer's, safety is always a big concern. Sometimes people wonder if their senior parent with Alzheimer's can really live safely independently. But in many cases seniors with Alzheimer's can live safely at home. And there are some advantages to seniors with Alzheimer's living in a home that is familiar to them. Seniors who have Alzheimer's and age in place have the comfort of living in a place that feels safe and familiar. But how can you help a senior parent with Alzheimer's be independent and safe?
Getting Alzheimer's Home Care
Alzheimer's home care is specialty care designed to meet the unique needs of seniors with Alzheimer's. Alzheimer's home care can help seniors live safely and independently.
Remove Hazards
Conduct a thorough assessment of the home to identify potential hazards. Remove or secure items that could cause falls, such as loose rugs, clutter, and low furniture. Clear pathways to prevent tripping.
Install Safety Devices
Install handrails and grab bars in bathrooms, hallways, and stairways to provide support and stability. Consider installing non-slip mats and traction strips in areas prone to wetness.
Lock Medications and Cleaning Supplies
Store medications and cleaning supplies in locked cabinets or drawers to prevent accidental ingestion. Color coding the bottles can help your senior parent recognize dangerous items like bottles of cleaners. Home care providers can also help by keeping bottles of medications or cleaning supplies in high up cabinets where your senior parent can't reach them.
Secure Doors and Windows
Install locks or alarms on doors and windows to prevent wandering. Consider placing locks out of your parent's line of sight to reduce the likelihood of them attempting to unlock them.
Use Childproof Covers
Cover electrical outlets, stove knobs, and other potentially dangerous things with childproof covers to prevent accidental shocks and to keep your senior parent from turning on the stove and leaving it on. You may also want to use cabinet locks and install a faucet that automatically turns itself off.
Install Motion Sensor Lights
Place motion sensor lights in hallways, bathrooms, and other frequently used areas. These lights will automatically turn on when your parent enters a room, preventing falls in the dark.
Label Rooms and Items
Use labels and signs to identify rooms, cupboards, and items. This can help your parent navigate their home more easily and reduce confusion. You can also paint rooms different colors to make them easier to identify.
Simplify the Living Space
Minimize the number of items in each room to reduce visual and cognitive overload. Create a clutter-free environment that is less overwhelming for your parent.
Install Cameras Or A Remote Monitoring System
Consider using remote monitoring systems that allow you to keep an eye on your parent. These systems can provide alerts if unusual activity or wandering is detected.
Make Sure The Home Is Wander-Proof
If wandering is a concern, consider using locks, alarms, or even wearable tracking devices that can alert you if your parent leaves a designated area.
Make Sure Your Senior Parent Has Personal Identification
Ensure your parent wears identification with their name, address, and emergency contact information. This can be helpful if they wander and become disoriented.
If you or an aging loved one are considering Alzheimer's home care in Carrollton, GA please contact the caring staff at Arose Home Care Services LLC today. Call (404) 720-5385
At Arose Home Care Services, LLC, we provide exceptional medical and non-medical home care for seniors and families in Carrollton, Marietta, Douglasville, Acworth, Fayetteville, Powder Springs, Hiram, Lithia Springs, Stone Mountain, Kennesaw, Atlanta, and the surrounding areas in Georgia.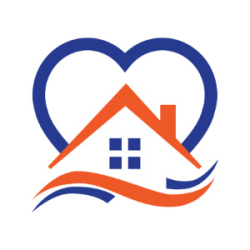 Latest posts by Arose Home Care Services
(see all)