Many older adults fall short of the daily recommendation of two cups of fruit and three cups of vegetables each day. A rainbow of colors is best for several reasons. Here are some of the top reasons your mom needs to embrace a rainbow of produce each day.
Each day, adults are advised to eat two cups of vegetables and three cups of vegetables. Many people fall short of that. How many servings of fruits and vegetables does your mom get? Odds are it's not enough.
While she's building her menu, she needs to focus on all colors. A rainbow of fruits and vegetables is best for her overall health. Here's what she should focus on.
Blue/Purple
Blue and purple fruits and vegetables like blueberries, grapes, and eggplant are full of antioxidants. Blueberries have been known to help the brain stay healthy, which can help with memory and cognitive function.
Green
Green vegetables, such as spinach, cabbage, and kale, are full of potassium and vitamin K. Broccoli has calcium. Many other fruits and vegetables, such as kiwi, Brussels sprouts, and green beans contain antioxidants that help keep your cells healthy.
Consider having cruciferous vegetables like cabbage, broccoli, and Brussels sprouts each day. They're all found to help lower the risk of certain cancers, such as colorectal cancer.
Orange/Yellow
Orange and yellow vegetables are also high in antioxidants, vitamin A, and potassium. Orange vegetables like carrots are also high in beta-carotene, which is good for cell health and vision. Other options are yellow and orange peppers, winter squash, and yellow wax beans.
Red
Red fruits and vegetables like cherries, strawberries, and tomatoes are packed with vitamin C and other antioxidants. Compounds in cherries are believed to help fight inflammation, which can help with chronic conditions like arthritis and diabetes.
White/Brown
Finally, you have the white fruits and vegetables like bananas, mushrooms, and onions. Potatoes, cauliflower, and jicama also fall into this category. They often have more fiber than other vegetables, and they are heart-healthy for that reason.
In addition to a healthy diet with lots of fruits and vegetables, your mom needs to be active. Around 30 minutes of activity each day is desirable. She can pair the two by gardening. If she grows her own fruits and vegetables, she has control over what fertilizers are used, and that can be an important step when it comes to avoiding foodborne illnesses like E. coli.
When your mom finds it difficult to prepare home-cooked meals, it's time to bring in help. In-home care helps with meal preparation, shopping, and so much more. Talk to a specialist about in-home care to learn more about having a caregiver to help with grocery shopping, meal planning, and food prep.
If you or an aging loved one are considering in-home care in Carrollton, GA please contact the caring staff at Arose Home Care Services LLC today. Call (404) 720-5385
Welcome to Arose Home Care Services, LLC. We provide exceptional medical and non-medical home care for seniors and families in Carrollton, Marietta, Douglasville, Acworth, Fayetteville, Powder Springs, Hiram, Lithia Springs, Stone Mountain, Kennesaw, Atlanta, and the surrounding areas in Georgia.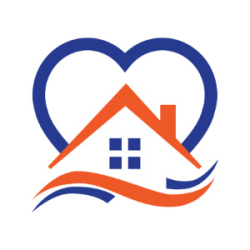 Latest posts by Arose Home Care Services
(see all)