National Wellness Month is here, and it's time to look at self-care. While you're taking care of your dad, your children, and even your spouse and job duties, have you forgotten yourself? National Wellness Month is a good time to do these eight things to take care of yourself.
Make Better Food Choices
Fast food and takeout can be extremely convenient at the end of the day, but it's not always a healthy option. Your daily meals should provide two cups of fruit, three cups of vegetables, protein, dairy, and whole grains. Keep salt to a minimum, and limit saturated fat and sugar.
Get Enough Exercise
Doctors recommend 30 minutes of moderate activity each day. This includes things like walking, aerobics, and Yoga. Mix up some aerobic exercise with strength training to make sure all of your muscles get a workout.
See Your Dentist
When was your last dental exam? If it's been more than six months, you're overdue. Make an appointment for a cleaning and exam. During the exam, make sure they complete an oral cancer check.
Call Your Doctor
Call your doctor and schedule an appointment to get caught up on vaccines, exams, and tests that you've been putting off. It may be stressful to go through some of these tests, but it's better to catch any possible health issues as early as possible.
Sleep In
Have at least one day per week when you don't have to get up. You can lounge in bed until you feel refreshed and ready to start the day.
Visit Friends
Plan a day out with friends. Go to the movies, attend a concert, or tour a museum together. Finish the day with dinner out before you head home to relax before bed.
Organize Your Home
Get your home cleaned and organized. When you have an organized, decluttered home, you'll feel better. Instead of spending hours looking at the clutter, you can look around and appreciate the organization system you came up with.
Find a Hobby
You need to find ways to release stress and anxiety. Hobbies are a good way to do this. Explore different hobbies and see what you enjoy. Painting, photography, gaming, and reading are all popular options, but there are many others.
If you want to be outside, gardening is ideal. Plus, you grow your own food, which cuts grocery bills and makes it easier to eat plenty of vegetables each week. You could also build a fish pond and add some lilies and other water plants. With a solar-powered water pump, it won't even cost much to keep the water in your pond flowing.
If you're overloaded with responsibility, arrange home care to help out. A home care aide can help your dad with his daily tasks, which allows you the time you need to invest in self-care.
If you or an aging loved one are considering home care in Carrollton, GA please contact the caring staff at Arose Home Care Services LLC today. Call (404) 720-5385
Welcome to Arose Home Care Services, LLC. We provide exceptional medical and non-medical home care for seniors and families in Carrollton, Marietta, Douglasville, Acworth, Fayetteville, Powder Springs, Hiram, Lithia Springs, Stone Mountain, Kennesaw, Atlanta, and the surrounding areas in Georgia.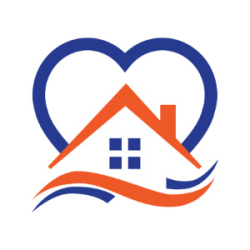 Latest posts by Arose Home Care Services
(see all)