As your dad ages, his list of health conditions keeps growing. What started as arthritis has progressed to osteopenia, high blood pressure, and high cholesterol. His doctor recently said he also has pre-diabetes and needs to change his dietary and exercise habits. Your dad is older and isn't good at remembering to take his medications. He doesn't like to walk alone, and he's not one to cook meals. Have you taken a closer look at how companion care can help with your dad's care needs as his health changes?
He Has Help With Housework
Your dad's health affects his stamina. He gets winded with strenuous activity, and he's supposed to listen to his body and know his limits. This often means all of his housework isn't completed. He's able to dust and wipe down surfaces, but vacuuming stairs challenges him.
Your dad's balance isn't as good as it used to be. He struggles to carry a heavy laundry bin down the stairs to the basement or garage laundry room. He can sweep floors, but vacuum cables and hoses have tripped him up, so he gets nervous and doesn't like vacuuming his carpets.
Someone Can Cook Meals For Him
A companion care aide can plan a weekly menu and prepare meals for your dad. He'll have home-cooked meals each day, and this often means he eats a healthier diet. Instead of relying on meals that he can quickly heat in the microwave, he'll have lean protein, plenty of veggies, and whole grains, all of which are important.
He Has Help Remembering When to Take His Next Pill
Your dad has several medications he takes at different times of the day. He often forgets his late-afternoon pills. His pills are supposed to be taken an hour before a meal, so it's too late for him to take them if he's already eaten.
With a companion care aide's help, your dad will have someone to remind him when he needs to take his pills, if he needs to take them with water, milk, or a full meal. His caregiver will make sure he takes them correctly.
Sometimes, medications lead to side effects that make your dad feel ill, dizzy, or sleepy. He doesn't like being alone when the side effects hit. He'd be more comfortable if someone was with him. A caregiver is there for moral support while your dad goes through any side effects.
These are just a few of the benefits your dad gains when having companion care services. Companion care services support your dad's care needs and provide you with the chance to take time off as needed. With a caregiver helping out, you're not as stressed trying to do it all. Arrange companion care by making a call and scheduling the services your dad needs as often as he needs them.
If you or an aging loved one are considering companion care in Carrollton, GA please contact the caring staff at Arose Home Care Services LLC today. Call (404) 720-5385
At Arose Home Care Services, LLC, we provide exceptional medical and non-medical home care for seniors and families in Carrollton, Marietta, Douglasville, Acworth, Fayetteville, Powder Springs, Hiram, Lithia Springs, Stone Mountain, Kennesaw, Atlanta, and the surrounding areas in Georgia.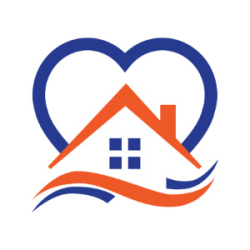 Latest posts by Arose Home Care Services
(see all)